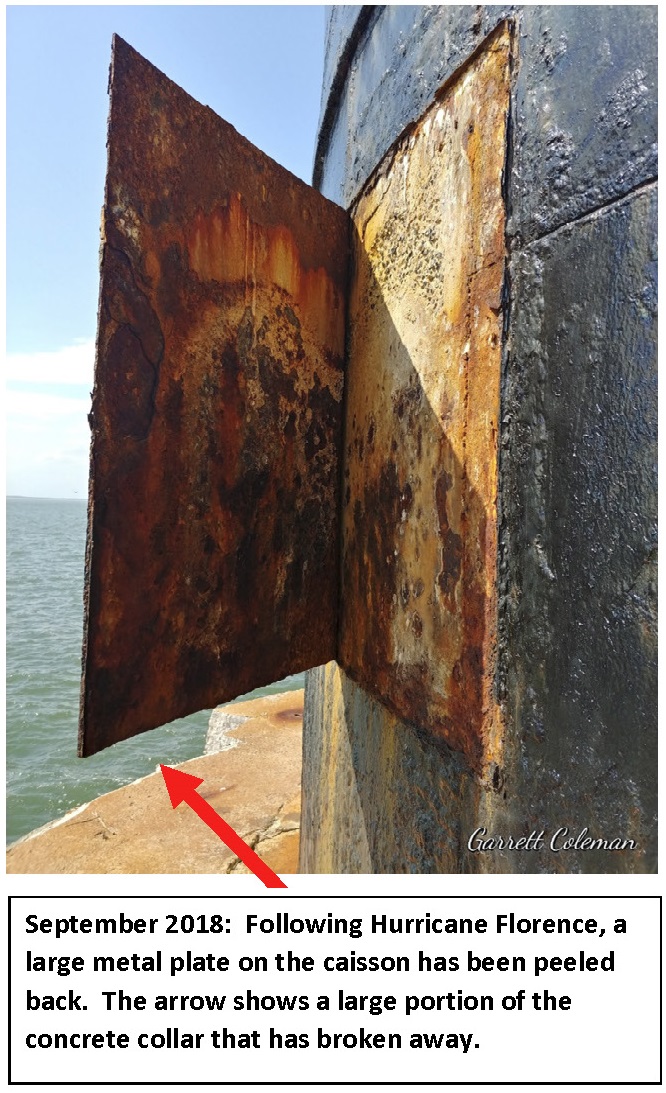 &nbsp &nbsp &nbsp &nbsp
One area that we will focus on next year in the caisson (the part of the light painted black). In September we found a large metal plate that had literally been peeled back by Hurricane Florence (see first photo).

The concrete collar that surrounds the structure needs a lot of work, too. There are many cracks, chips, and even large sections that have broken away over the last few years (see photos below).

To finance this big project, we've launched our "Cash for the Caisson" campaign. Those donating $100 or more towards this campaign will have their names added to a plaque to be displayed inside the light.

Donations are gratefully accepted at our mailing address: DRBLHF, PO Box 708, Lewes DE 19958. To contribute with PayPal, please use the link below.

Thank you for your support. It makes a difference!



Cash for the Caisson
Donors at the $100 level will be listed on a plaque inside the lighthouse.